Live Review: Sunset Sons - Electrowerkz, London 03/07/2018
Tuesday saw the much-anticipated return of Aussie-Anglo outfit Sunset Sons headline their first London show in what feels like forever. It's been two years since the release of their Top 30, Radio 1-supported debut album 'Very Rarely Say Die'. Produced by Jacquire King (Kings of Leon) and James Lewis (Rudimental, Clean Cut Kid), it was the fastest selling debut album upon release.
The band's two shows this week sold out in under 24 hours, having recently announced details of their new EP, 'The River'. The new record, due out via LAB Records on July 20, is produced by MPG UK Producer of the Year Catherine Marks (The Big Moon, Foals). The lead single from it, 'Running Man' is currently featured on Spotify's Viral 50 and New Music Friday playlists. Speaking about the new track, front man Rory Williams says, "This track is our story of the band. The need and want at times to go home when shit hits the fan, but you don't. Missing your friends and family and pursuing your love no matter how hard it can be at times... sticking to your guns even if everyone around you thinks you're mental. Sometimes it's easier to go back but forwards is all we know..."
While demand around the release of 'Very Rarely Say Die' saw Sunset Sons headline both London's KoKo and Shepherd Bush Empire venues as part of sold-out UK tours they maintain the air of a band still slightly taken aback by their own popularity.
The sold-out gig at Electrowerkz in Islington on Tuesday kicked off with support from Vistas, a four-piece band hailing from Edinburgh, Scotland. The sound was indie-infused electro-pop that was fun and full of positivity despite the lyrics not being too audible for much of the set. The Scottish accents were stronger than a Johnnie Walker whisky! That said, the final three tracks: 'Hold Me', 'Retrospect' and current single 'Tigerblood' cemented their grip with catchy choruses, a hooky guitar line and rhythmic thunderous baselines. For a band that's been established for little over a year, Vistas show promise that's bound to be noticed this coming festival season.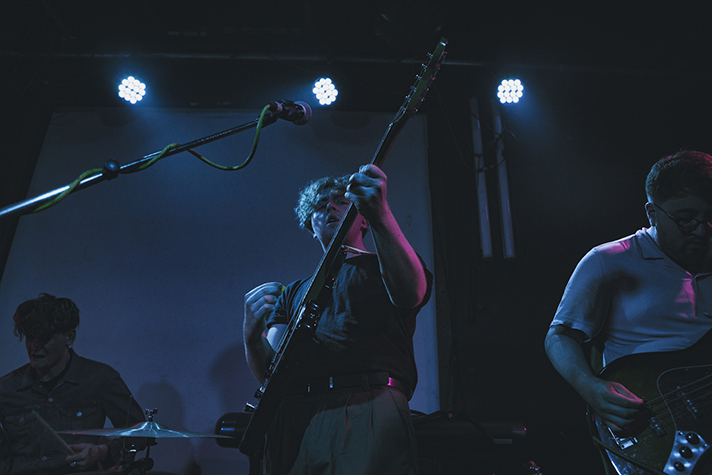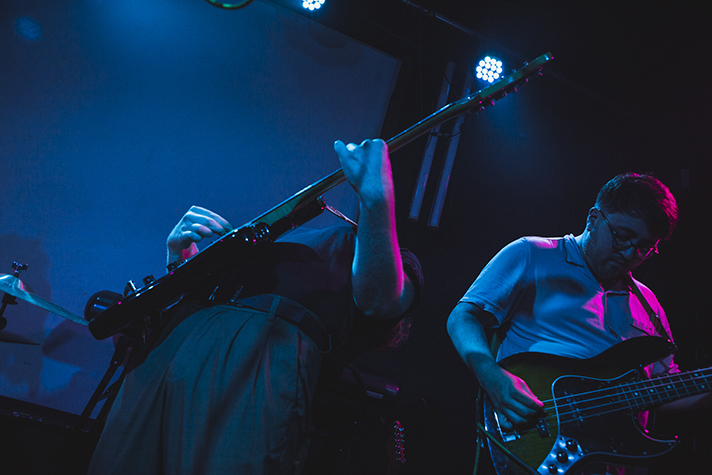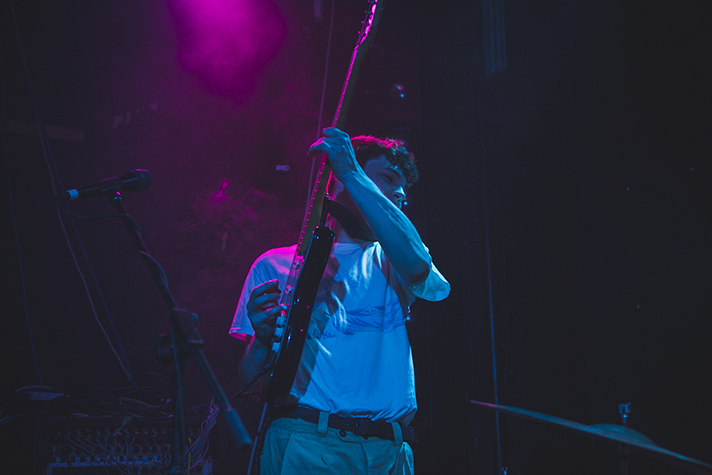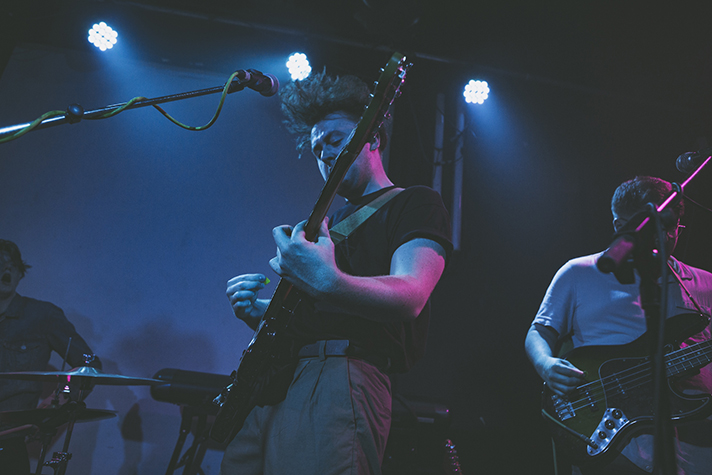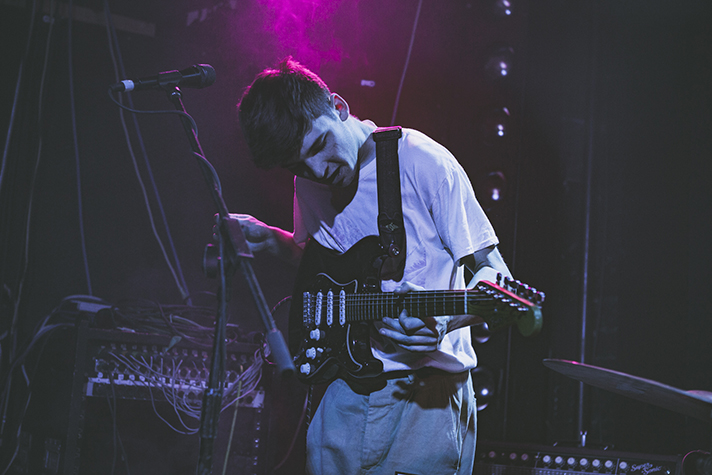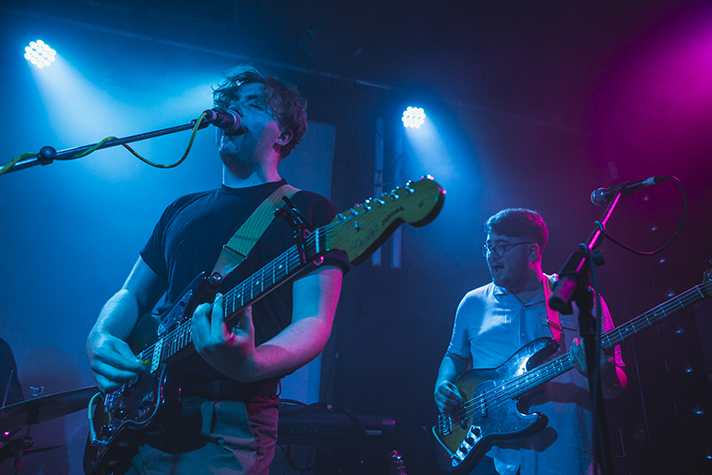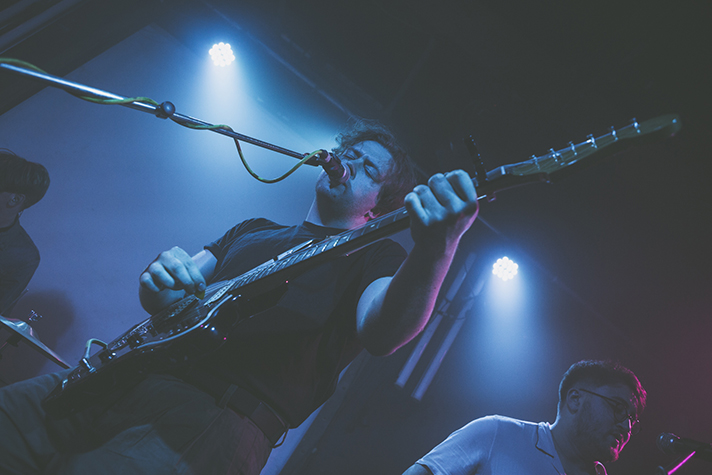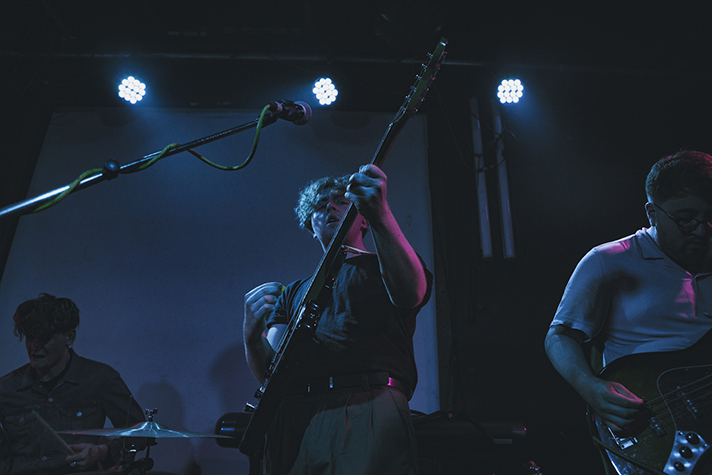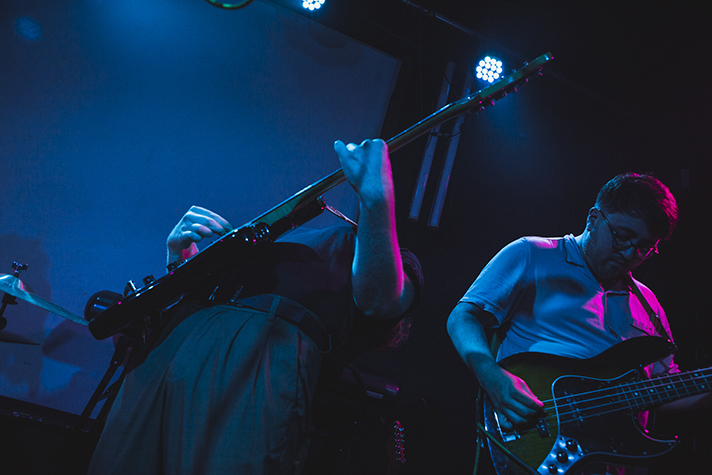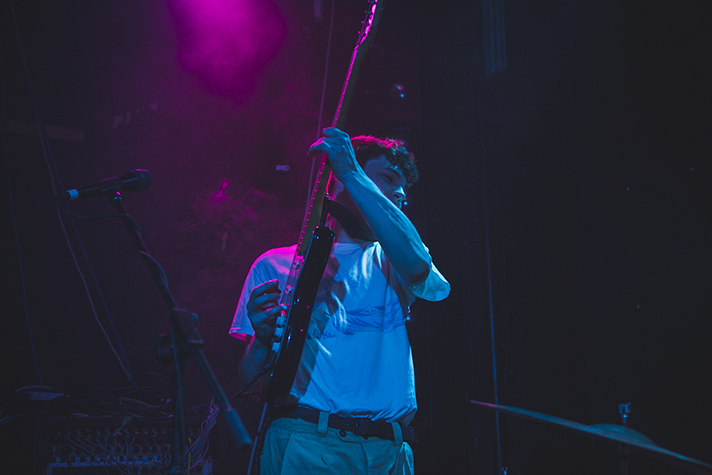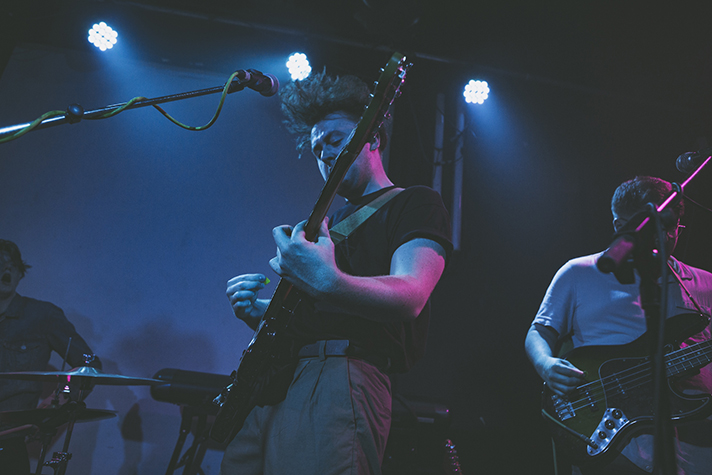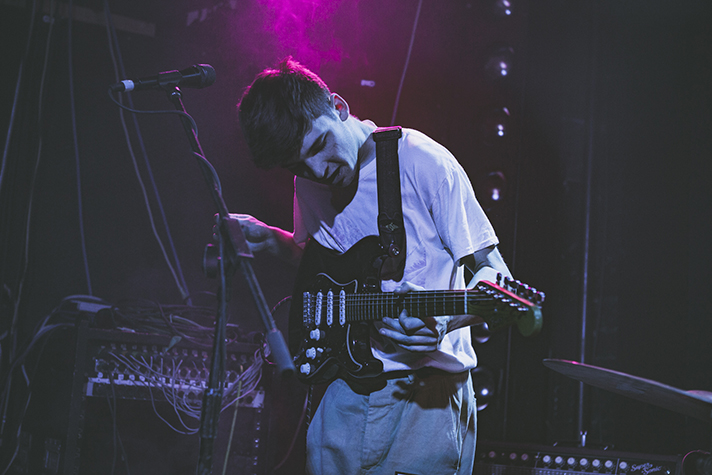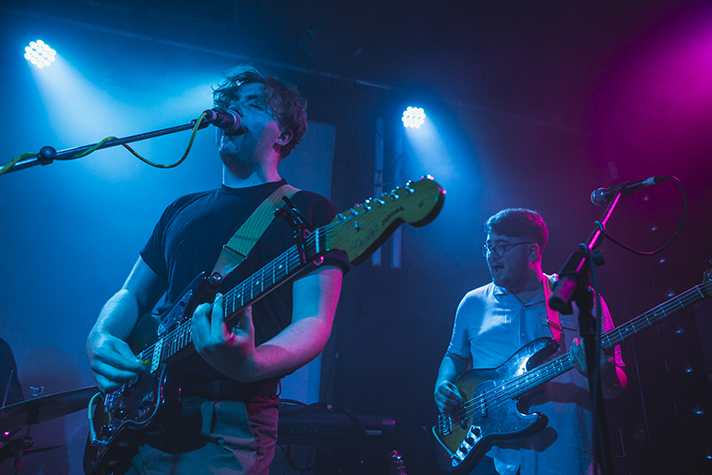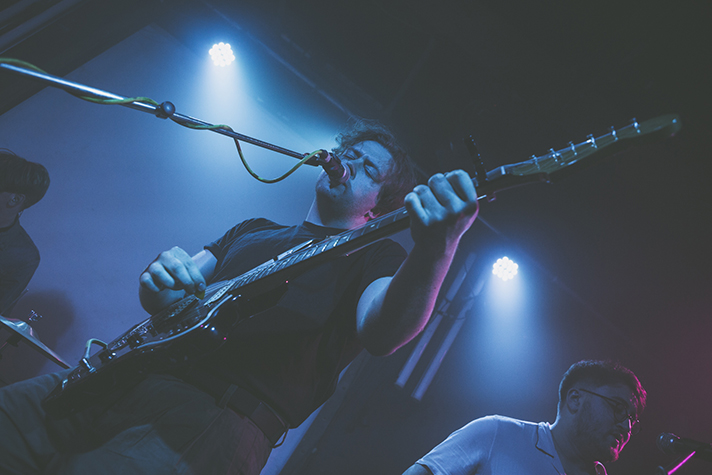 When it was time for the headliner, the England vs Colombia game caused a slight delay to timings meaning the lads didn't come on until 10pm. When they finally did, the crowd, like the Three Lions, was eager and hyped. The buzz in the air was palpable.
The set list was a mixture of old and new, with the latter being a heavier, darker, more mature sound that still expressed the undeniable surfer spirit that denotes Sunset Sons. The stage however was too small, causing front-man Rory to bang into the back wall during his tambourine antics on 'Come Easy'. Of the new songs aired, 'Superman' was a favourite. 'Heroes' has an imposing open-road sound; while 'The River' reminded me of the optimism of Coldplay's 'Life in Technicolor'. New single 'Love Light', out Friday 6 July, is a masterpiece that had everyone dancing, resulting in the floor to visibly shake.
The energy apparent in the new material serves as a powerful taster for the band's second album (coming late 2018) - which by all accounts is going to be ridiculous. While the soaring chorus of 'Running Man' might ask the question 'how long will I be a running man?' you sense that their unstoppable momentum will carry Sunset Sons further forwards, upwards and away from the sleepy French surfing hotspot of Hossegor that they call home.
If success is counted by how many people you bring with you, then the wave that Sunset Sons are on is sure to be one hell of a ride. I look forward to seeing what's on the horizon for this trio.